Elastic computing
The growth of the Internet and all related technologies, such as new networking connections (5G, Power Line Communication, global satellite communication etc.), computation and storage architectures based on edge and cloud, bring huge benefits for end users and applications. However, this variety of networking technologies and cloud services requires a tight integration to fully benefit from all available resources, mainly to support high reliability and resilience, and also much better security. And it is where the elastic computing comes into play.
Elastic computing is a highly topical, highly innovative research area that is only just developing. In this research field, questions such as ensuring Quality of Service and Quality of Experience (QoE) in hybrid networks through intelligent bundling of transmission channels and load balancing between edge-fog-cloud can be achieved with the help of AI-supported measures. With load balancing, the aspects of confidentiality, integrity and protection of privacy will become significantly more important in the higher layers. For example, in the area of 5G campus networks patient data is transmitted and processed. If, at the same time, the processing location is dynamically adapted to the current network load, suitable "processing containers" must be developed that can guarantee the confidentiality of the data as well as the processing algorithms. The challenge here is that these containers can be used in potentially "hostile" environments. "Hostile" here means execution outside the jurisdiction of the owner of the data or algorithms and on possibly unknown hardware. The first project proposals for elastic computing are in preparation.
We do not limit our research to common stationary IT systems but consider also high mobile applications, such as vehicle and drone scenarios. Such applications pose enormous challenges for real-time communication and low latency data processing, since highly mobile vehicles or drones suffer from changing networking performance, frequent handovers, and connection breakdowns. However, elastic computing can cope with these problems by dynamic adaptation of network links and computation offloading to edge servers located nearby and data preprocessing with hardware accelerators directly on vehicles.
Instead of just relying on the current IoT-to-cloud performance, we research on methods to predict the upcoming problems in networking, processing and storage infrastructures. By doing so, we can deal with these problems in advance, before they would result in network and server failures. We base the prediction on various artificial intelligence methods, which examine past problems and also look into current parameters, such as delays or processor occupation. As the AI methods require huge computation power and typically high-end servers, we examine also hardware accelerator for running AI algorithms also on small embedded systems.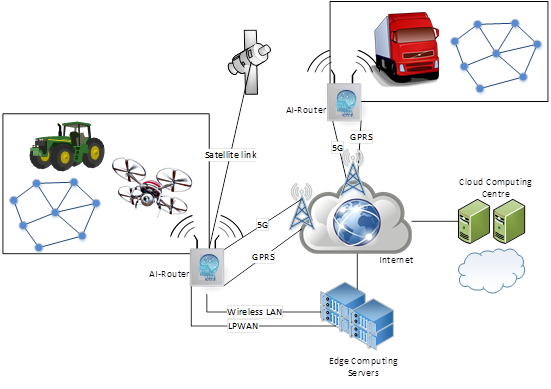 Figure 1 Elastic computing consider complex system from IoT devices to high-end
cloud centres

Main targets
Integration of networking, computation, and storage resources aiming at

Higher performance
Reliability and resilience
Security and Privacy

Quality of Service and Quality of Experience for complex systems, from IoT to
cloud
Artificial intelligence methods for resource-constrained devices
Research topics
Networking, computing and storage from IoT to cloud architectures
AI-based prediction of upcoming failures
Self-healing networking and computation systems
Dynamic relocation of processing tasks across edge, fog, and cloud
Security and Privacy for the transmission and processing of sensible data
Resilient communication in highly mobile systems
Research results
Our experience with the integration of networking systems dates back to year 2008, to the FP7 EU OMEGA project. During this time we examined the challenges of heterogenous home networks, which consisted of various technologies, such as Ethernet, WiFi, Fibre, and Power Line Communication. We developed an innovative network virtualization layer, named InterMAC, which seamlessly integrated all these technologies and allowed dynamic network path selection and relocation, load balancing, better security, and also it improved the total network performance by bonding several links together.
At the end of the OMEGA project the new IEEE standardization group was established, and in 2013 the IEEE 1905.1 standard for heterogenous home networks was released.
In next years we continued our research on the network integration. For instance, in AutoConfig2.5 project we examine the new IEEE 1905.1 standard on consumer embedded devices for Ethernet, WiFi, and PLC technologies.
In the BondMobil project we explored the integration and bonding of several LTE mobile links, from various network operators, to increase the total throughput, reduce the latency, and support network and service continuity in high mobile scenarios. In this way, vehicles with several LTE routers benefit from reliable Internet connection, even while moving in rural areas.
Last advances in wireless communication will allow communication at ultra-high speed in near future, even with 1 Tbps without wires. Such enormous increase in the network speed pose new challenges also on the integration and virtualization layers, since a single packet must be processed within nanoseconds. We examined these challenges in the H2020 EU WORTECS project and developed hardware-based virtualization layer for future high-speed wireless links.