Workshops
Workshops
Events
IHP Technology & Service Workshop
Date
The 21st IHP Technology & Service Workshop will take place on September 13, 2022.
Workshop Fee
80 euros
Location
IHP
Entering the IHP building / pandemic restrictions
Access to the IHP building is only possible for persons who have been regularly tested, fully vaccinated or recovered. Self-tests are available at the reception and can be carried out in a separate room before the start of the visit.
Travelling to Germany
Before travelling to Germany, please read the current information from the Federal Ministry of Health.
Preliminary Schedule
Technologies
09:30 Welcome and Introduction - A. Mai
09:45 SiGe BiCMOS Technology with fmax >700 GHz – H. Rücker
10:05 RF-TSV & Backside-RDL integration for advanced Heterointegration – M. Wietstruck
10:25 Extended SiGe BiCMOS platform by RH- & high-voltage devices - R. Sorge
10:45 Coffee Break
R&D Prototyping and Industrial Service
11:15 SiGe BiCMOS Technologies and RF Technology Modules offered via MPW Service - R. Scholz
11:35 Design Kits for IHP's BiCMOS technologies - F. Vater
11:55 Industrial Service Capabilities by IHP Solutions – A. Gajda
12:15 IP portfolio and customized IP block offerings via IHP Solutions – M. Petri
12:35 Light Lunch
Live Demos (during light lunch)
12:45 VAS via IHP Solutions - B. Kulle
...
Invited Talks
13:30 EUROPRACTICE: Training, CAD and Prototypic Services for European Universities and Research Institutes – T. Drischel
…
14:45 Coffee Break
Integrated Circuits & System Architectures
15:00 Monolithically Integrated Optoelectronic Circuits in SG25H5 EPIC technology – M. Inac
15:30 Communication System at mmWaves based on BiCMOS Technology – N. Maletic
…
End
Dr. Anna Sojka-Piotrowska
Telefon: +49 335 5625 409
Send e-mail »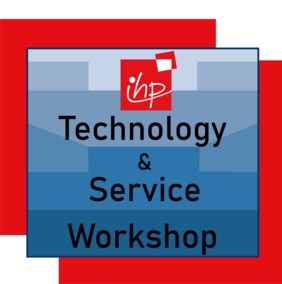 Quick links