Messen
Exhibitions
Events
Technologies for Smart Systems
RADECS 2021
The RADECS Conference is the annual European scientific and industrial forum on radiation and its effects on electronics and photonic materials, devices, circuits, sensors and systems where scientists and engineers exchange on the latest progresses and results about:
Radiation environment
Radiation effects modeling, from materials to device, circuit and system level
Test facilities and dosimetry
Radiation hardness assurance
Hardening and mitigation solutions
Applications and case studies
RADECS 2021 will take place on Sept 13th-17th, 2021 and will be held as a hybrid event, both in Vienna and online.
Venue: Hotel Savoyen Vienna
BOOTH: 6
EXHIBITION OPENING TIMES: Tue, 14. Sep 2021, 8:00 (CEST) - Thu, 16. Sep 2021, 18:00 (CEST)
Feel free to contact us to arrange a meeting with our experts during the trade show.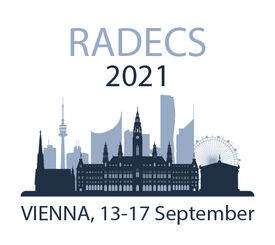 Quick links